If you find yourself with a hankering to get out and do something this week end, why not try some of our picks for the upcoming weekend. They're sure to instil some excitement and intrigue into your weekend!
SMACK TACOS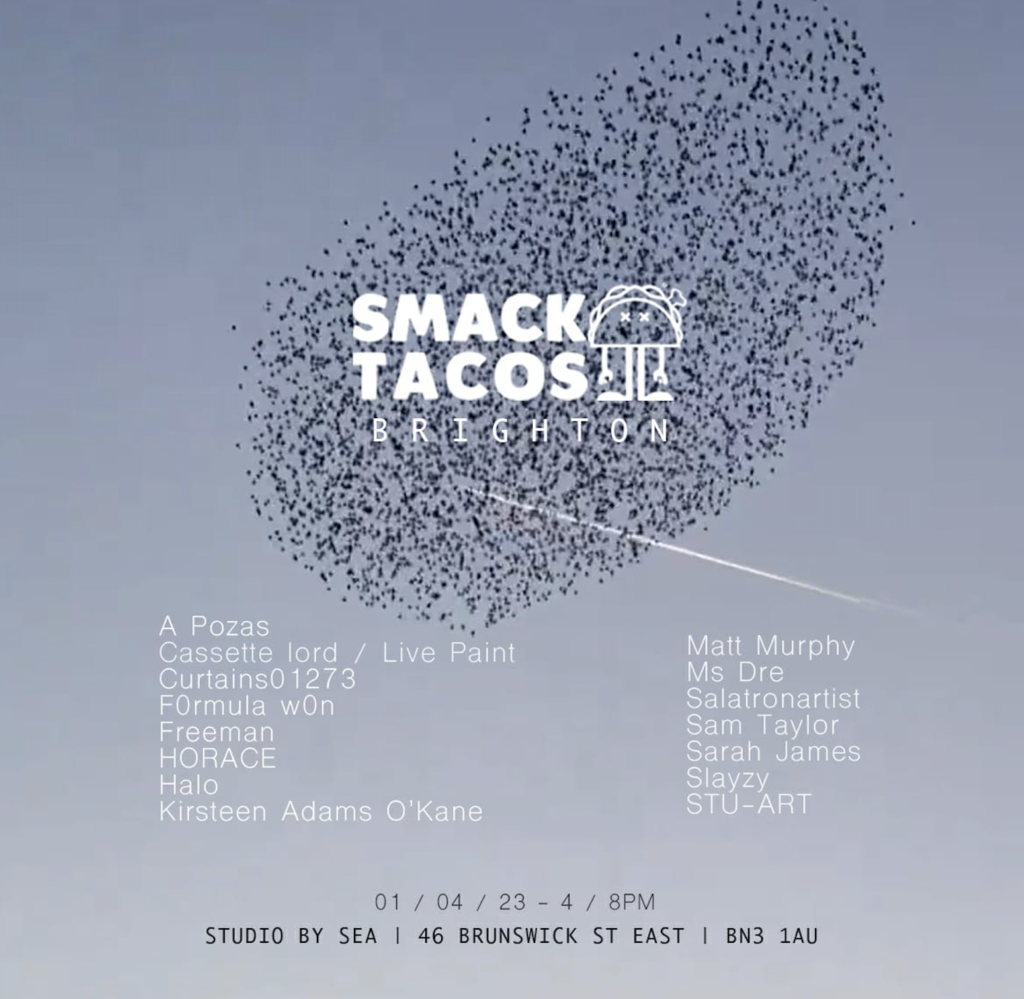 A fun, delicious take on art exhibits, Smack Tacos is a Pop-Up concept originally started in London and now making waves in Brighton. What's the big deal you ask? Free Tacos on top of any art purchased, with art being based around selected artists' interpretation of TAC MAN the humanoid Taco-man.
The artist's various takes on the mascot are all purchasable, but looking around is free, there's no obligation to buy! If you do make any purchases, just be careful not to get Pico de Gallo on your new art piece.
Address: Studio by Sea 46 Brunswick St East Brighton BN3 1AU
Book on EventBrite
Treasure Hunt Brighton – The Palace and the Promenade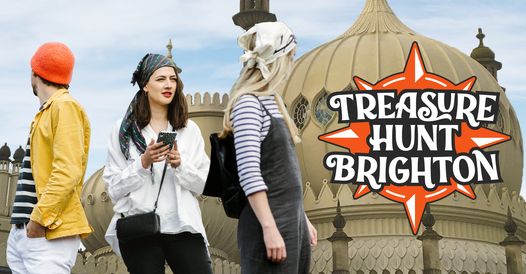 If sightseeing isn't usually for you, or you just need something extra to keep you entertained there is a better way for you to explore Brighton. Great for families who have kids unimpressed by the sights of Brighton, Treasure Hunt Brighton is great for families and those wanting a little more fun out of Sightseeing
Solve clues and find treasure whilst you explore Brighton!
Maps are provided and beamed to your phones, taking you through a carefully designed route around Brighton, giving you the chance to see sights and details often missed. 
There's no rush or guide, you go at your own pace, whilst learning fascinating facts and amusing anecdotes.
Address: India Gate Pavilion Buildings Brighton BN1 1EE
Book on EventBrite
Tristan Banks Album Launch Live at The Verdict Jazz Club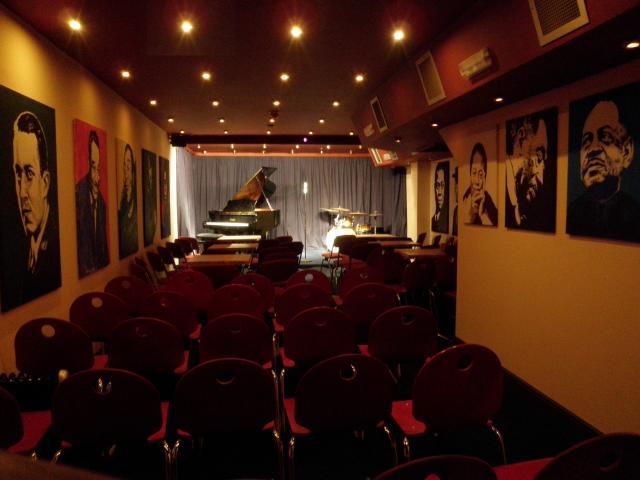 An evening perfect for Jazz fans and musos,  in celebration of the release of his already acclaimed debut album, Tristan Banks and his band are performing at The Verdict Jazz Club. With over 30 years of experience as a Drummer for many Grammy award-winning and platinum selling artists.
Tristan has played with the best and as both the drummer and composer for this album you can be sure of a Funky, Jazzy, Latin infusion. Blending superb compositional prowess and high-voltage instrumentalism, this is an act not to be missed.  The reviews say it best with multiple respected publications rating Tristan's albums as a sublime piece of work. 
Here's how it's already been described: 
"A triumphant piece of work" Blues and Soul Magazine
"A Landmark Album" The Jazz World
"A band of craftsmen playing the forms of acoustic jazz they relish, and their pleasure in that is infectiously palpable" John Fordham (Jazzwise)
Address: Brighton The Verdict 159 Edward Street BRIGHTON BN2 0JB
Book on EventBrite
Brighton Street Art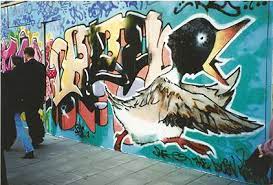 Brighton has become synonymous, but with so much to see and so many alleyways, streets and cubby holes it can be hard to see the best of Brighton's art.
With REQ as your street art guide, in conjunction with Enter Gallery Street, you'll be whisked away on a two hour guided Brighton street art tour, curated expertly so you can see the best street art that Brighton has to offer. 
Enjoy the height of Brightons eccentricity without fear of missing the best parts, and what's more learn all about the pieces with REQ's unique insight behind the minds of the artist, the meaning behind certain pieces and the artistic process of these urban works of art.
The walk is ever changing, with new art  making waves seemingly every week, your guide not only knows the routes for the best street art but has himself contributed to the scene. REQ has been hosting street art walks since 1984, with rich knowledge in the movement and always happy to provide anecdotes and stories regarding certain artworks.
Address: Enter Gallery 13 Bond Street Brighton BN1 1RD
Book on EventBrite
Broadway Karaoke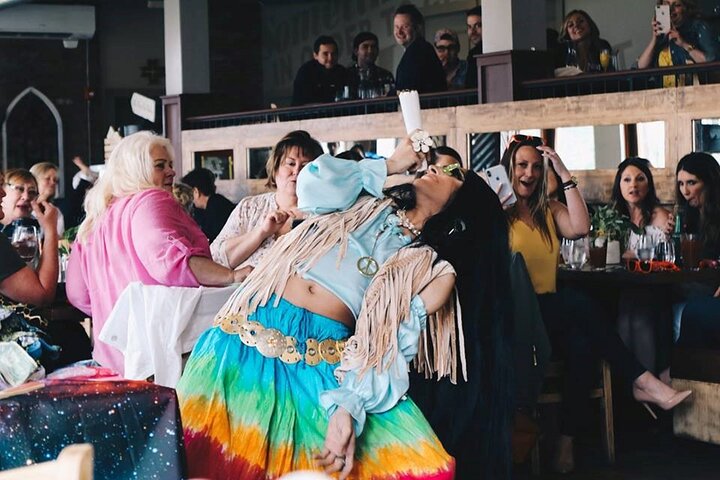 Brighton's best drag Karaoke night is here for its weekly stay. Featuring bottomless cocktails, Prosecco, Brunch and 3 hours of drag queen heaven!  Enjoy a fabulous afternoon with some of the best drag queens out there. It's always a party and you won't find a brunch place with more glitz and glamour in Brighton!
Address: Bar Broadway 10 Steine Street Kemptown BN2 1TY
Book on EventBrite